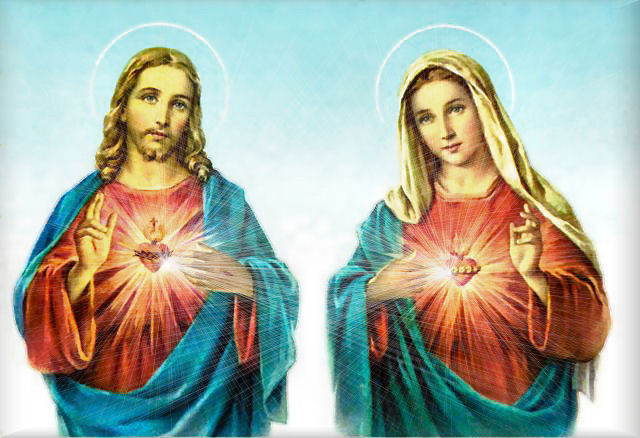 This month of May, he honour the Glorious Ever Virgin Mary. Her love, so pure and tender, was and remains greater than the love of all other mothers united, and she occupies the first place in Heaven outwith the Blessed Trinity.
Our Divine Lord, at the moment of His supreme immolation on the Cross, presented His spotless Mother to John to take to his own home, therefore all adopted sons of the Father through Christ receive nourishment and consolation from her. Through her pure virginal hands, pass all graces which she has obtained from the Paraclete, her Heavenly Spouse for the salvation of souls and the glory of God. Let us turn to her with confidence and trust in her goodness, as she has never refused a sinner pity, that we made be molded to the likeness of her Blessed Son.
All Christians should have recourse to our Mother, who will lead us more closely to Jesus, as she still speaks to us today as she speak so lovingly at Cana, 'Do whatever He tells you'.
"Mary is the fruitful Virgin, and in all the souls in which she comes to dwell she causes to flourish purity of heart and body, rightness of intention and abundance of good works. Do not imagine that Mary, the most fruitful of creatures who gave birth to a God, remains barren in a faithful soul. It will be she who makes the soul live incessantly for Jesus Christ, and will make Jesus live in the soul" (St. Louis Marie de Montfort)